Multi Panel
Your whole team, on a football!
Your team – your football! Design up to 32 panels with your team mates, club crest and whatever you like.
Kick it!
Panorama
Wrap a whole world around your football!
Choose a 360° image and have it projected onto your football.
Kick it!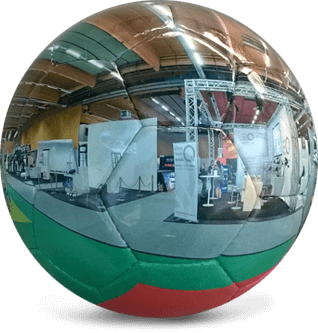 Single Panel
Our design – your personal touch!
We prepared some innovative designs, now you finish them with an awesome image of yours.
Kick it!